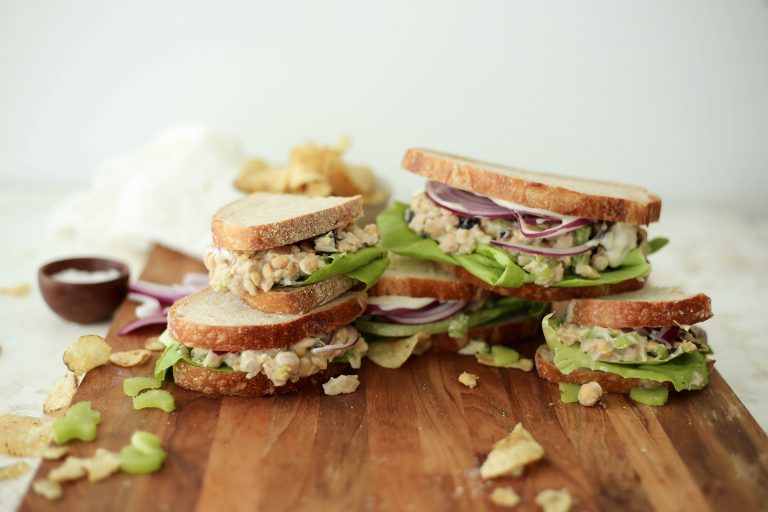 I really like a go-to recipe that's each bit as scrumptious (and satisfying) as the primary time I made it, no matter what number of instances it's on repeat. Even higher? When the mentioned recipe is as simple as tossing every thing right into a bowl and dressing it up with no matter substances I've readily available. Enter: my chickpea salad sandwich.
This can be a vegetarian play on the traditional hen or tuna salad sandwich that satisfies all craving for a quick lunch sandwich on a weekday. Merely whip up an enormous batch on Sunday evening as part of meal prep and it's prepared for a number of sandwiches all through the week. And I promise that it nonetheless tastes good days later due to the hearty substances. So, when you've been in search of extra plant-based recipes so as to add to your day-to-day repertoire (however that also fulfill your yearning for one thing hearty and wholesome), then look no additional.
Okay, if we're being honest, this is a no-recipe recipe, because it's basically impossible to mess this one up. All you need is a few simple ingredients that you probably already have on hand, one large bowl, and some bread.
The base of this salad is a mix of chickpea and cannellini beans. You could, of course, just use chickpeas, I have many times, but I like the creaminess that the cannellini beans add. Plus, they really help to bind everything together with the sauce. The sauce is just a blend of some vegan mayo (you can use regular mayo too, or even a bit of hummus to help bind everything), some dijon, lemon juice, salt, pepper, salt, pepper, and a little squeeze of honey. Again, if you're going full vegan, you can swap in agave.
The sauce, the beans, a bunch of celery for crunch, cranberries for a tangy sweetness, and some onions for an added savory bite really bring all of this together into a delicious lunch time option—it's packed with flavor and healthy protein.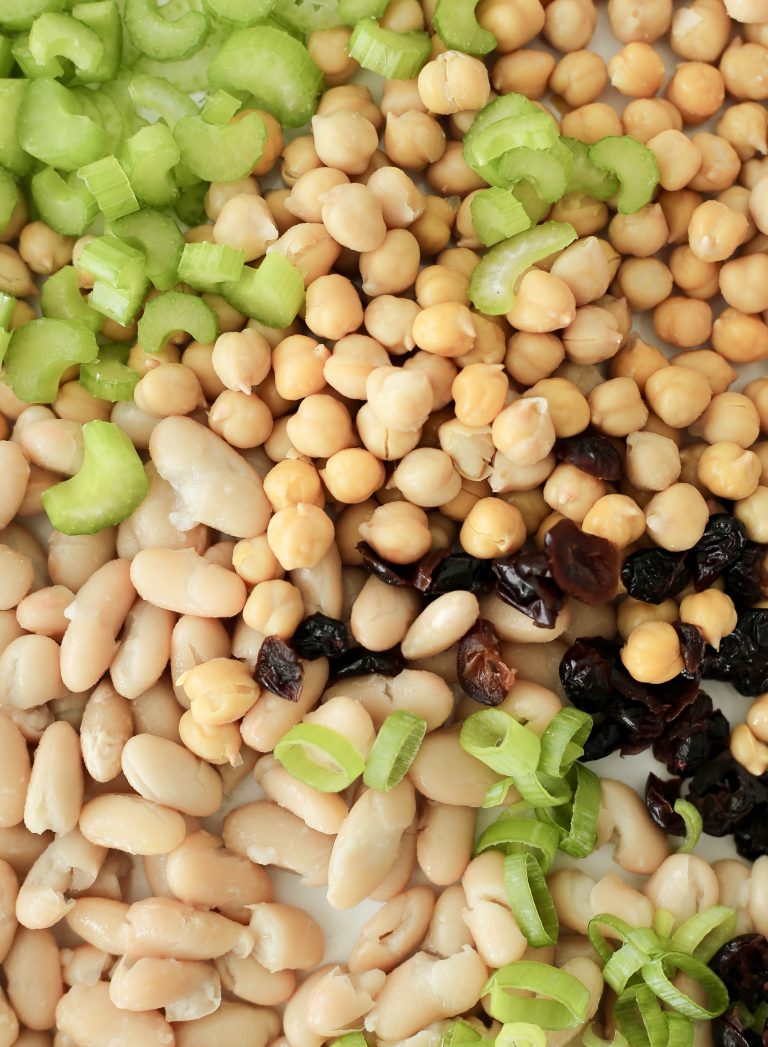 The best part is you can totally customize this chickpea salad sandwich with whatever you have around. Use the below recipe as a guide, but again, it's really hard to mess this recipe up. Add in different fresh herbs like basil or parsley, some extra greens, swap the cranberries for sliced grapes for sweetness, or even add some extra heat with chipotles and jalapeños.
While I usually eat this in sandwich form, it's just as delicious served up with crackers, as a lettuce wrap, or over greens like arugula for a hearty salad.
There's no more sad desk lunches over here, y'all. Happy lunching!