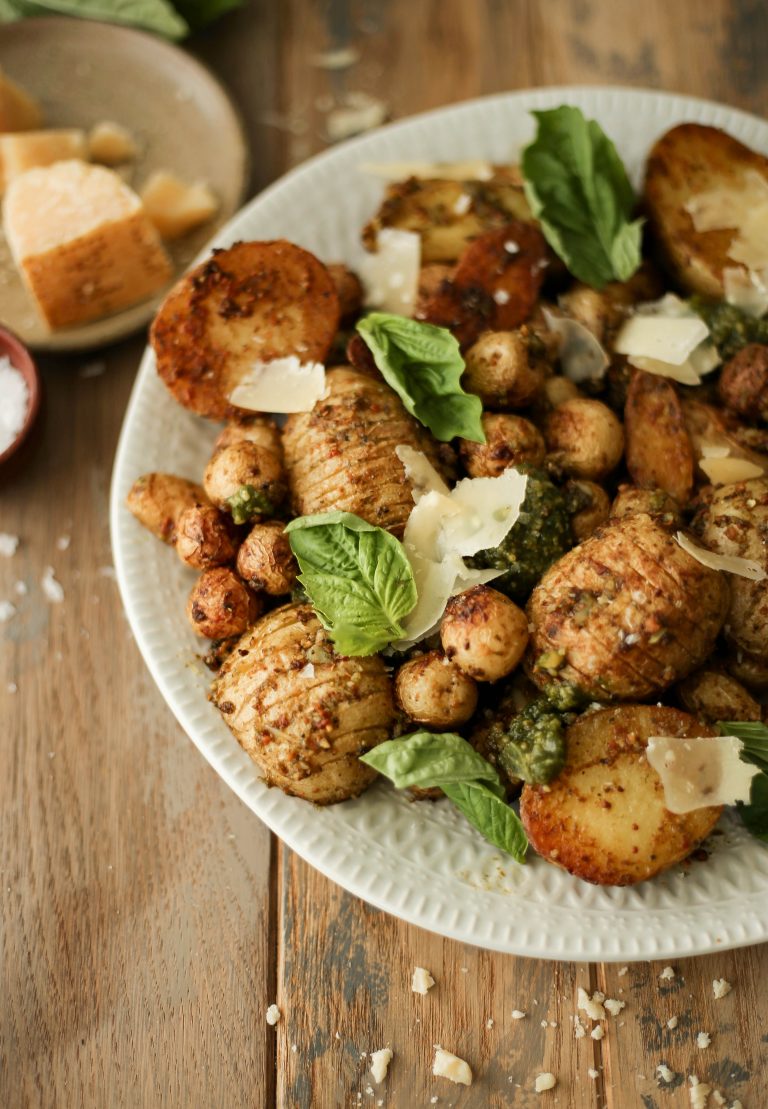 In terms of my kitchen repertoire, there are only a few dishes that I really maintain in rotation. I've my go-to salad recipe, my afternoon snack (that's 10 instances higher than avocado toast), and a green smoothie that fuels most of my mornings. All the pieces else I eat is both some type of experiment or a hodgepodge of elements that I've readily available and may flip right into a bowl or is a results of what I'm craving that day. So, once I discover a recipe that I make not solely a number of instances over the course of a 12 months, however a number of instances inside a month, it's bought to be an excellent one. Enter my five-ingredient pesto parmesan potatoes.
We're, after all, deep into potato season, and I couldn't be happier about that. It's all in regards to the fluffy mashed potatoes and caramelized sweet potatoes, however I'm right here to speak about roasted potatoes. On their very own, a roasted potato is fairly good. The crispy golden brown texture and buttery insides are onerous to beat, however once I take into consideration potatoes, it's all about utilizing them as a clean canvas. By utilizing a handful of elements which are full of taste, these potatoes go from actually good, to actually freaking nice.
The best part of this recipe is that you can use whatever potatoes you have on hand. I used a bunch of different varieties: Yukon golds, fingerlings, and teeny tiny baby potatoes. With a few cutting tricks, all of these will roast together on one sheet tray and be fork tender ready at the same time. For the baby potatoes, I keep them whole. You can halve them if you like, or halve a portion of them, but I like having the skin caramelize in the oven on these. For the fingerlings, I just cut these into halves by the cross-section so the inside can get crispy on the sheet tray.
And for me, the star of these potatoes is the Yukon golds. Since these are larger than the other potato varieties, not only did I halve them, but I also Hasselback sliced them so the heat could get through the potato easier and cook them at the same time as the other potatoes on the tray. Plus, this allows for the pesto topping to seep into the potato and add a ton of extra flavor.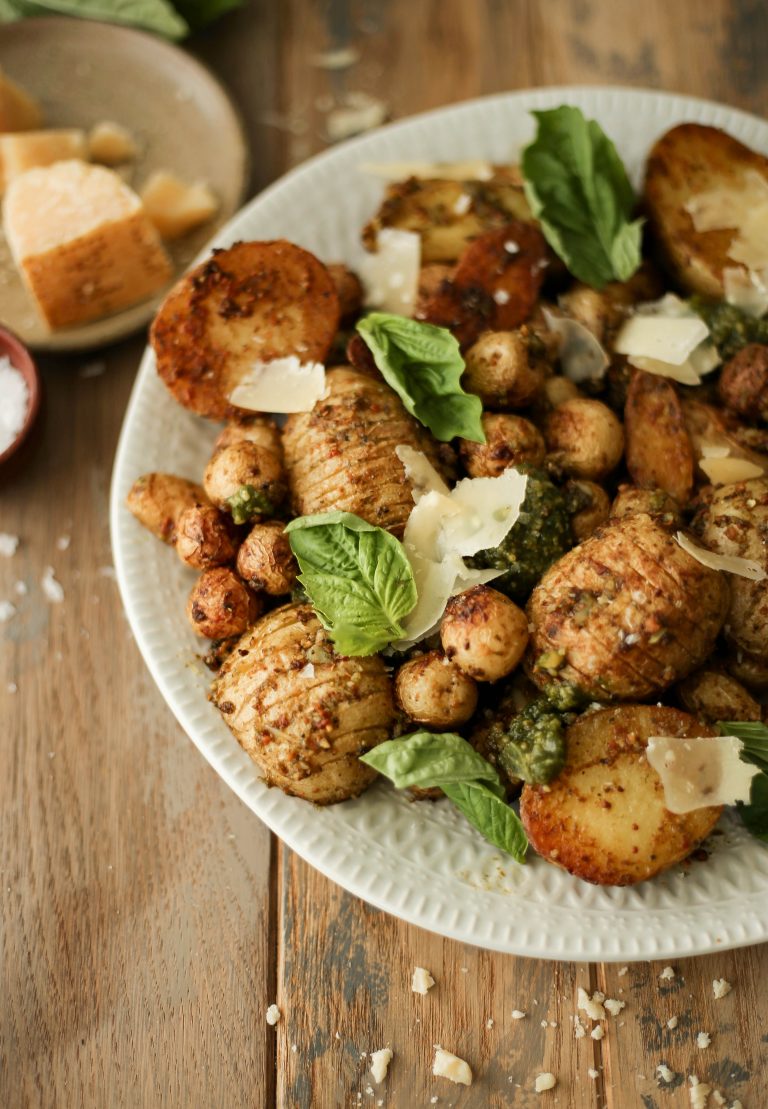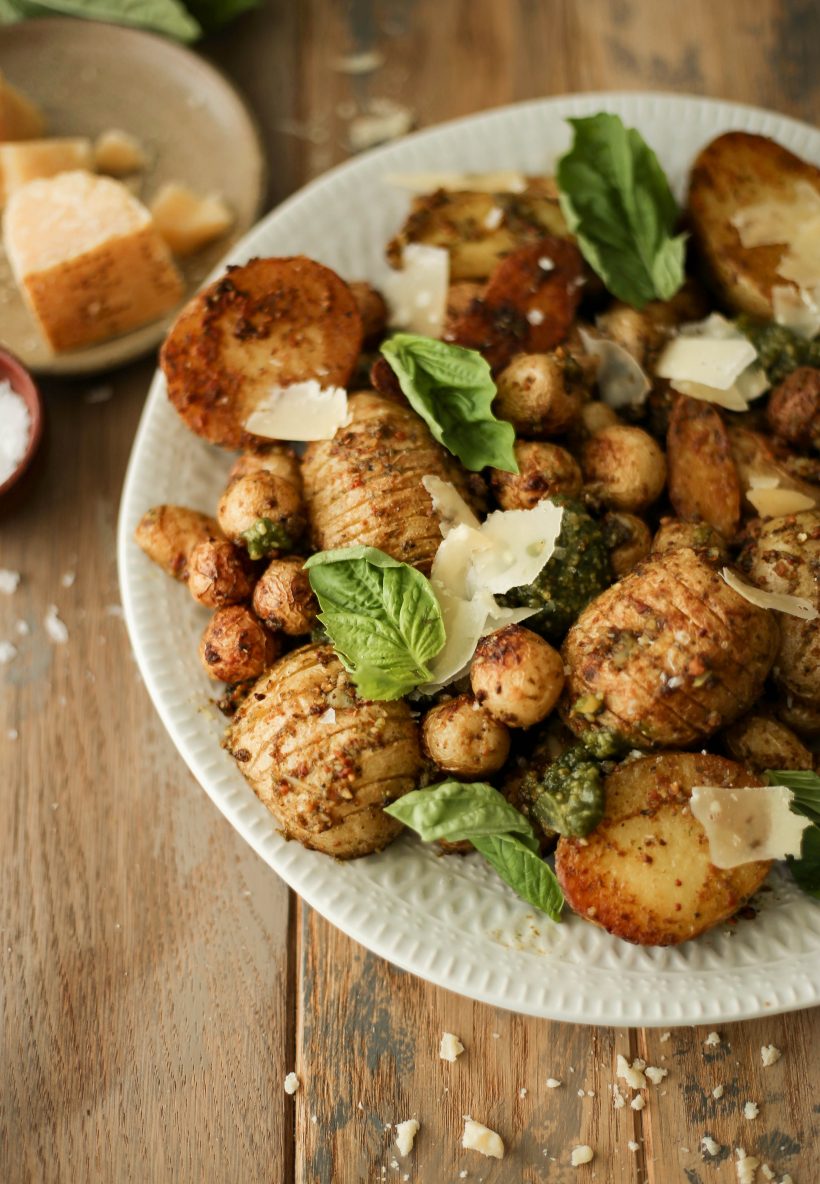 Speaking of, let's chat pesto. I used store-bought. Yup, all about a shortcut here. Plus, there are a lot of great pesto varieties out there nowadays that are just as good as homemade. If you make a great homemade version, more power to you, but for the sake of ease here, there's no judgment in using what's in the jar.
To serve, I add some caramelized and roasted garlic paste that adds a subtle sweetness, salty parmesan, and zingy lemon that helps cut through the richness of the potato and cheese. I have definitely just stood over my kitchen island and eaten these potatoes straight off the sheet tray for dinner—ain't no shame in that game!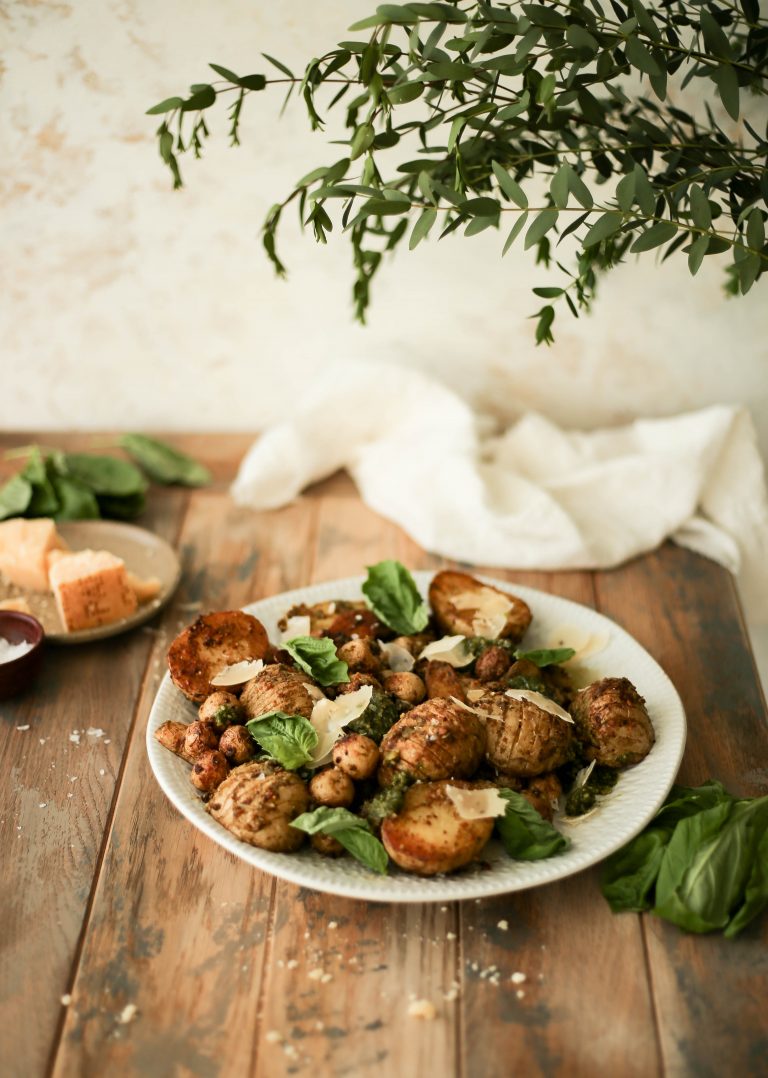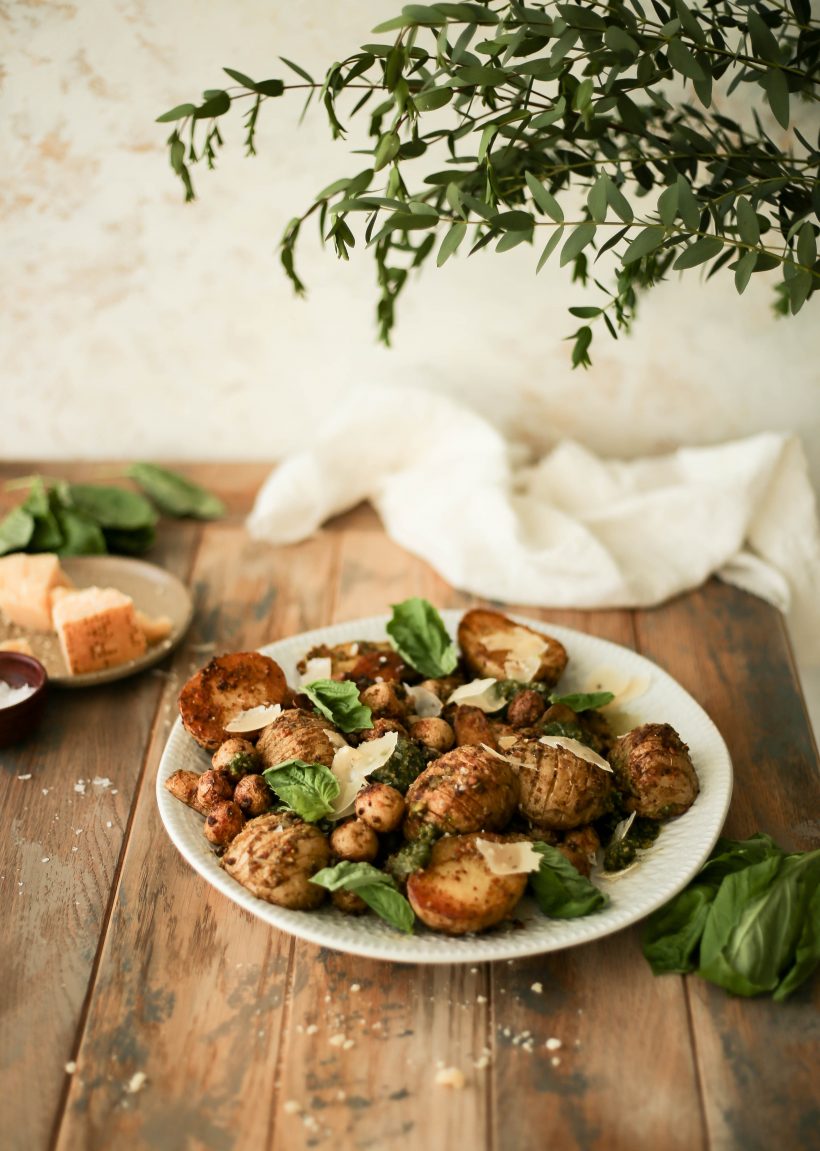 Whether you serve these up as a side to a Sunday roast, or on your Thanksgiving table, I assure these will likely be on repeat in your kitchen, too.